Pierrot et Banana dans l'Utah
Par Pierrot, dans Bike Trip.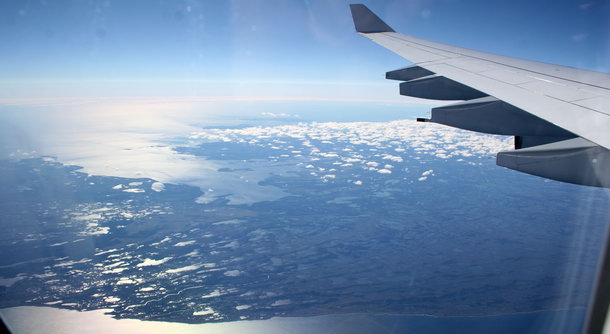 18 heures, trente minutes, et 3 avions plus tard, nous atterrissons enfin à Salt Lake City à 17h30 heure locale. Le weather is shiny with a cool temperature of 26°C. Welcome to Utah !
Pas encore le temps de raconter les anecdotes du voyage, mais en tous les cas, on est au complet avec nos quatre bagages, à peu près en état. Une bonne nuit à Salt Lake, deux pan cakes au sirop d'érable, deux cafés transparents et on décampe pour 3 heures de route vers Moab.
Hasta la vista ! 🙂
2 commentaires :